Happy Valentines Day to the world and Happy Valentines Day to Netherlands!
Gefeliciteerd to everyone who has a partner to be with on this special day celebrated around the world. For those of you who aren't that lucky on this day don't feel any less of yourself. There are numerous reasons why one may find themselves in this single situation. Most tragic might be death of a loving partner. Although we hope this isn't the case here but it is nevertheless a reality for some of us. Other reasons of being single on this day might be just haven't found someone with whom you find yourself aligned with. Whatever the case may be (in a relationship or not) you should have level of confidence in yourself that you are a complete person who is ready to let love happen to you to make journey even nicer!
Believe in Love…Again
Just like many other yearly celebrations like Easter, Christmas, New Years, King's Day etc Valentines day is another one of those days where partners do special things for their loved ones to let them know how special they are to them. But why only this day, what about rest of the 364 days of the year. Why can't we let them know any of those days or every day. Doesn't it feel bit strange we've set a day out for such a thing. So let's see where did this Valentine's Day came about in the first place.
Valentines day is also called Saint Valentines Day or Feast of St. Valentines and it is of from Christian faith. It is always celebrated on the 14 February of each year regardless of which day it falls on. It is a day to honor a saint named Valentinus of Rome who was imprisoned for holding weddings for soldiers who were forbidden to marry under the Roman Empire and then later executed!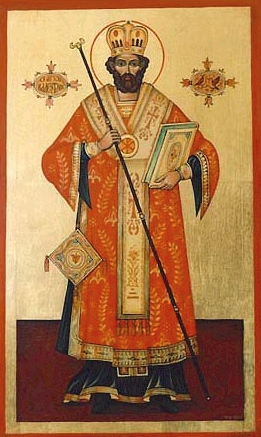 In the 14th century there came a tradition of love and it 18th century England it became into a day where lovers expressed their love for each other by giving flowers, gifts and cards known as valentines.
In Europe Saint Valentine's Keys are given to lovers as a symbol of romance to unlock giver's heart. Valentines Day is also an official Christian feast day. For more detailed history account of Valentines Day lets refer to the wiki.
Some famous love stories…
We have all heard about the famous loves stories like of Romeo & Juliet but you know what it wasn't a true story. The moral of the story was that we should want and deserve to have love in which we would do anything for love. This kind of mal thinking has led to a lot of ruined relationships because we simply set too many demands and expectations from our partners. Perhaps we should set love stories based on couples who have lived together till old age facing every difficulty and still stood by each other. Of course this shouldn't be the case if your partner doesn't treat you well.
Could this be love…
HE WROTE HER DAILY LETTERS WHILE HE WAS AWAY AT WAR…
HE STILL FEELS LIKE THEY'RE ON THEIR HONEYMOON, EVEN 30 YEARS LATER…
THEY FELL IN LOVE DESPITE THE LANGUAGE BARRIER…
AS FAR AS HE WAS CONCERNED, IT WAS ALWAYS HER…
SHE MOVED ACROSS THE GLOBE FOR HIM..
ONE MEET CUTE ON THE STREET TURNED INTO A LIFETIME OF LOVE..
AFTER 10 YEARS, SHE STILL FINDS HERSELF DRIVING QUICKLY TO GET HOME TO HIM..
So it sounds all nice but we should never forget that not everything is a smooth ride. There are always challenges and difficulties in anything we do in life. So never give up!
Amsterdam is filled with wonderful single people who are looking to meet and date others. That is why we organize Face to Face Dating Events for Singles in Amsterdam. Singles attend from across the country specially from Utrecht, Rotterdam, Den Hague. Join us sometime.
Meet Singles Face to Face in Events organized in Netherlands
SPEED DATING IN AMSTERDAM
>>> 

We run singles evening in Amsterdam once a month

 <<<
Happy Dating!
Meet Singles Face to Face in Events organized in Netherlands
[instagram-feed]