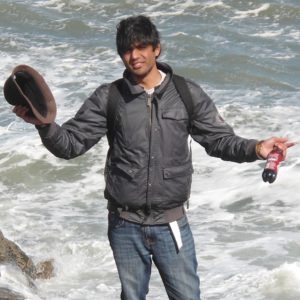 Hello and welcome to MeetnDate.nl. I'm a freelancer web developer and internet marketeer. I created this website to help busy working professionals like you to meet your soul mate in and outside Netherlands. I wholeheartedly welcome you to join us in our singles evening in Amsterdam. We will be joined by one of our co-hosts.
You are

Straight Single

in Netherlands?
Looking for Special Someone?
You are age group of 23 - 35 years old?
Join our Singles ❤️ Singles Speed Dating🍸 in Amsterdam 2020-(23-38)
It can happen anywhere anytime. Attend our Dating Event Designed for Singles to increase your chances. to meet someone amazing
How Many Singles Will You Be Meeting?
At our MeetnDate Dating Event for Singles in Amsterdam you will get a chance to be face to face with minimum of 5 and up to 10 of the other sex who is also looking for love and a relationship. We like to keep numbers low so that you have the energy and focus to meet each individual fully.
What kind of Singles will I be meeting?
You will be meeting singles living in Netherlands. We have members attending from all cities including Amsterdam, Rotterdam, Utrecht, The Hague and other cities. They are usually working professionals possibly like yourself who doesn't have much opportunity to mingle. Sometimes there are also some members who are here from other countries who want to find love in the Netherlands. We welcome everyone and do not have any criteria apart from booking for correct age group. Most of the attendees are a mix of expats and Dutch. Your hosts are expats and speak in English!
How Much Time Do I have with each Single?
You will have good amount of time to speak with each single partner. We give a good 10-15 minutes each before we rotate.
This

Singles Dating Event

in consists of 5 parts.
Part 1: Registration - Grab your first Free Welcome Drink(choice of Beer/Wine/Coffee/Tea/Juice/Soda) with free coupon from us - 15mins
Part 2: Conduct a matchability test(these are 25 psychological questions designed to find out who might be your best match) - 15mins
Part 3: Gather together for Welcome Message from your Event Host and instructions.
Part 4: Take your seats and speak with your potential matches and rotate on the bell(about 10 minutes with each partner, we made topic cue cards here to help dating partners to keep matches in conversation) - 90mins including quick short breaks
Part 5: After last rotation, welcome to stick around and chat more with anyone you like
Results
Results of your matches will be sent to you on your registered email addresses  along with who is your best match See Sample Dating Results
How are the Results Calculated
Results are calculated according to the psychological questionnaire and your rating answered by you and your singles you meet at the event.
Good luck and hope to see you there!
Booking
Desktop/Laptop: Book using the Book Button on the this page.
Mobile: Book using the Book Button on this page. If you don't see the Book Button try going to regular version of this page by clicking here Mobile Booking page
Good To Know
Dress Code: Dress to impress!
Please see cancellation & rescheduling policy We apologize for the wait but we cannot run event with unbalanced numbers
There are limited number of seats so book yours before they are gone.
Why Date with MeetnDate.nl?
Find Out why you should Date with MeetnDate.nl
Questions?
Contact Us We usually get back within few hours
[chat style=1]
[instagram-feed]